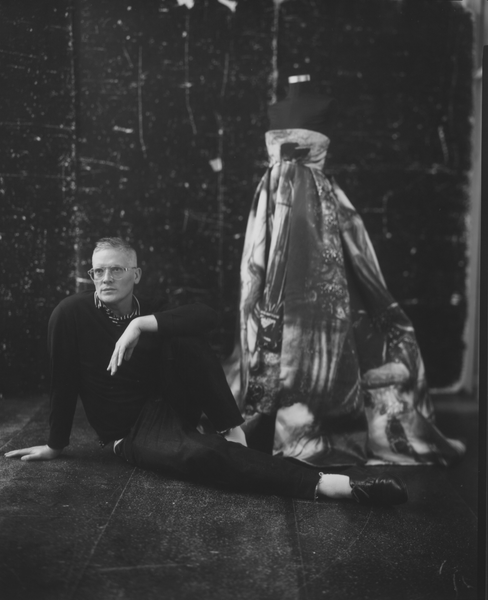 Giles Deacon is a London based couture designer and illustrator mixing fashion, fine art, theatre and grand scale glamour, known for his expertly crafted pieces using bespoke designed fabrics, prints and intricate embellishments.
His pieces are worn and collected the world over by private clients, red carpet celebrities and royalty with pieces in the permanent collections of the V&A Museum in London and the Metropolitan Museum of Art in New York.
As a costume designer he has worked with the New York City Ballet, Marvel, Lions Gate Films and Fox Searchlight.
His work receives international acclaim with coverage in publications including Vogue, Harpers Bazaar, W Magazine, Love, InStyle USA, Elle, The World of Interiors and The Wall Street Journal Magazine with features in the Times, New York Times, Figaro and The South China Post.
Aside from fashion design Giles is an established illustrator and his work has been exhibited widely and has appeared in publications such as Vogue, The New York Times, Architectural Digest, Interview Magazine and W Magazine.
For his work Giles received the British Designer of the Year Award.
ENVIRONMENTAL IMPACT
Giles has long been a champion of sustainability and reducing waste within his business and has, throughout his career, worked with specialist makers and artisans in the UK.
CHARITY INVOLVEMENT
HOSPITAL ROOMS
EJAF
COMIC RELIEF
BATTERSEA DOGS HOME
SHELTER
SAVE THE CHILDREN
INITIATIVES
BLACK IN FASHION
SAMIR ASIAN DESIGN
WOMEN'S CHARITY
WORKING CONDITIONS PAY